To make sure you start your days right, Tivoo Max stimulates the real life sunrise effect where both lighting and audio alarm come on gradually. There are multiple customizable built-in profiles to choose from:
Tivoo Max ensures a great night of sleep with its built-in high quality Alphawave white noise tracks, as well as its special calibrated melatonin-inducing light waves.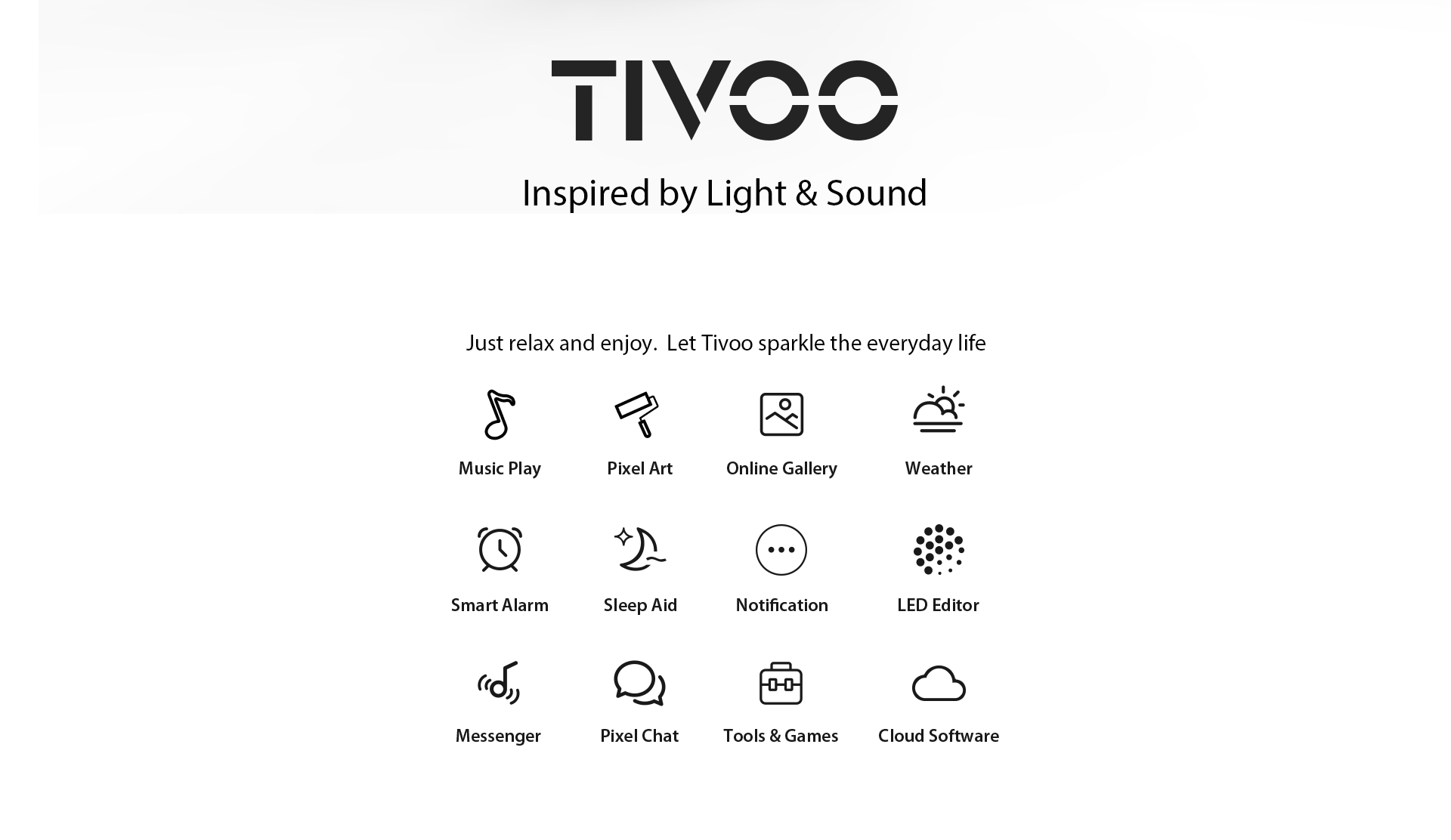 Powered by 3rd generation programmable LED
An incredible lighting experience is ensured.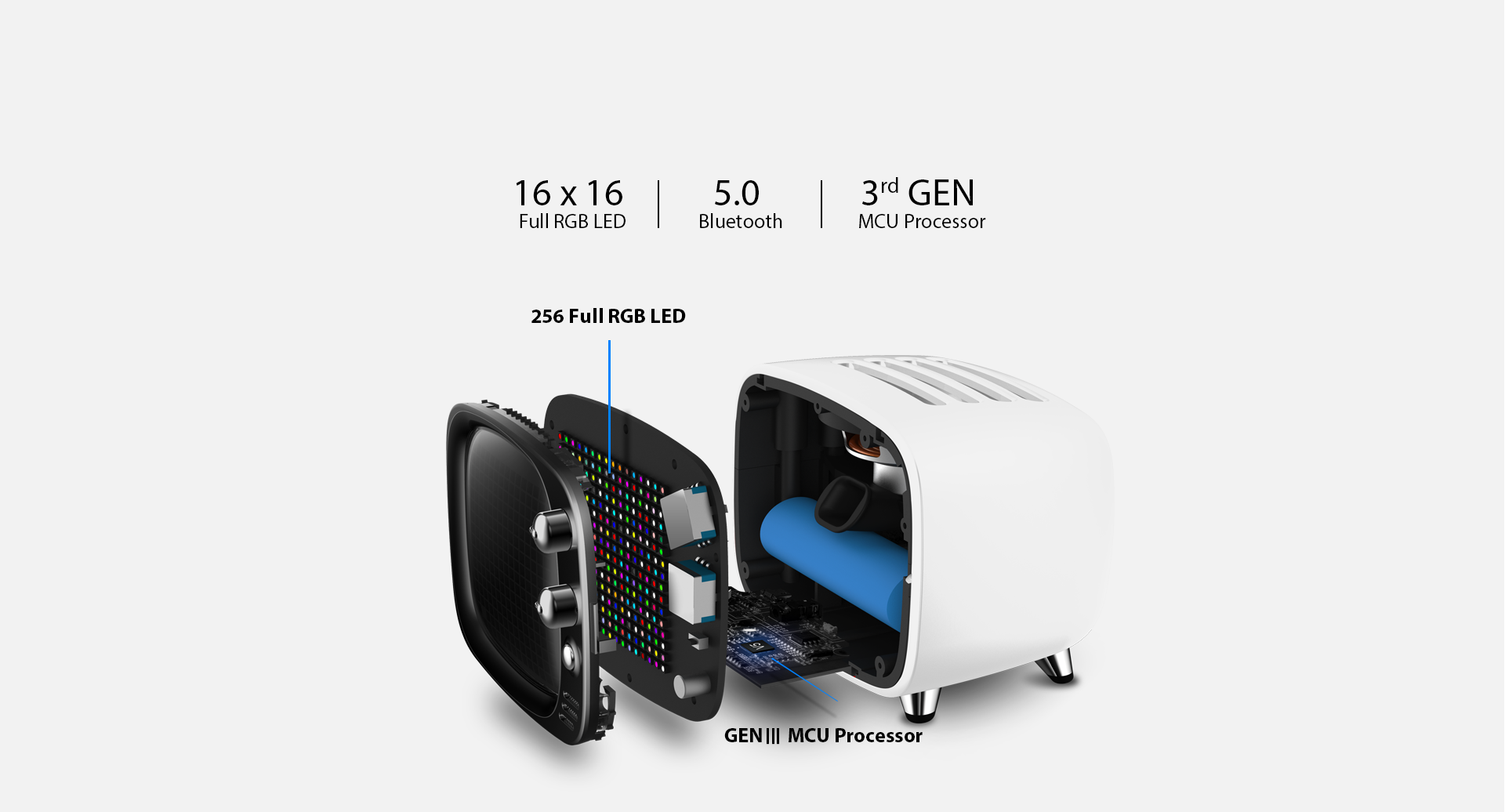 Latest audio technology and unparalleled tuning experience
delivers the finest audio in such a compact body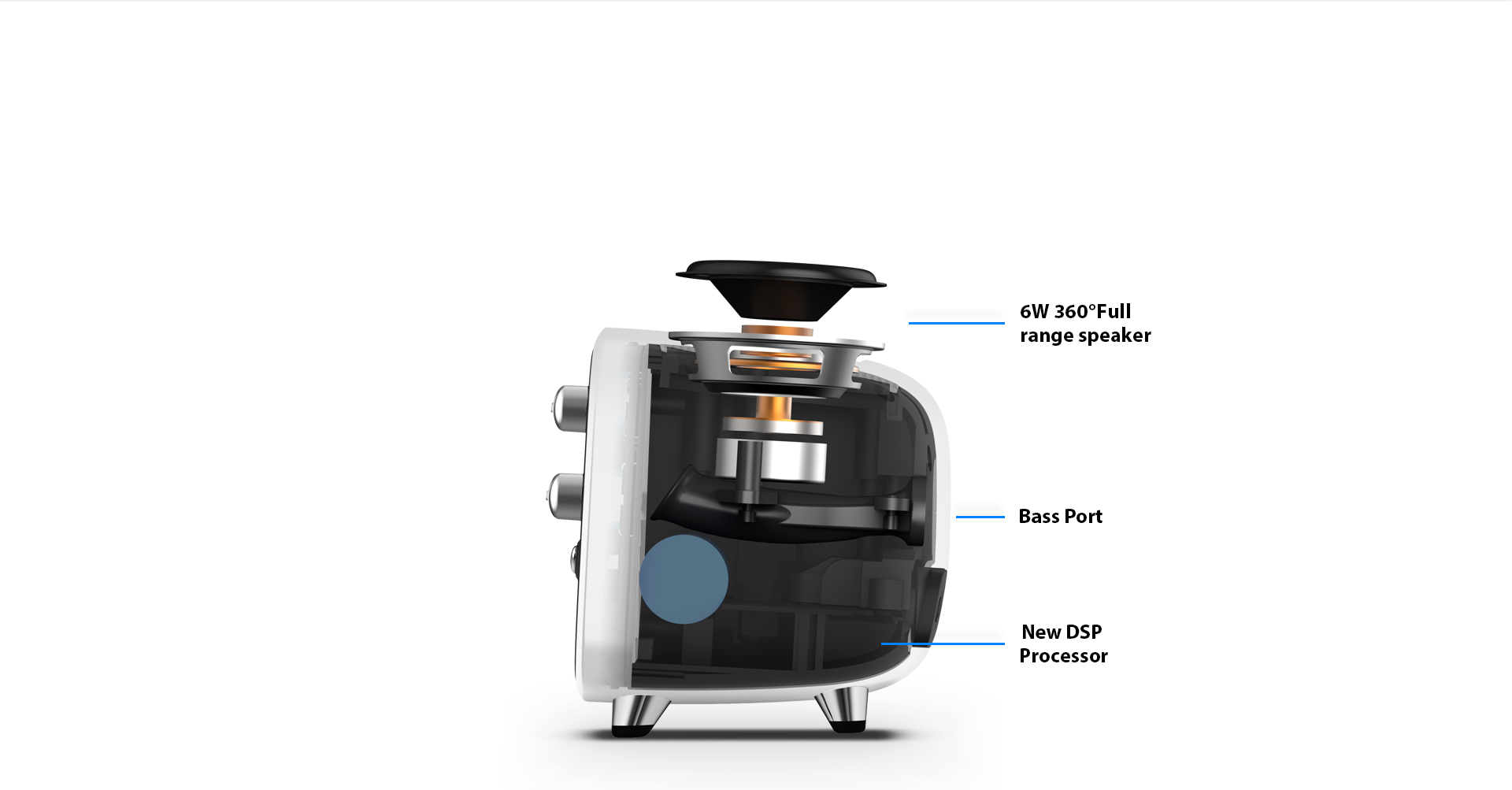 Tivoo is more than just eye candy.
Every detail is a result of engineering perfection.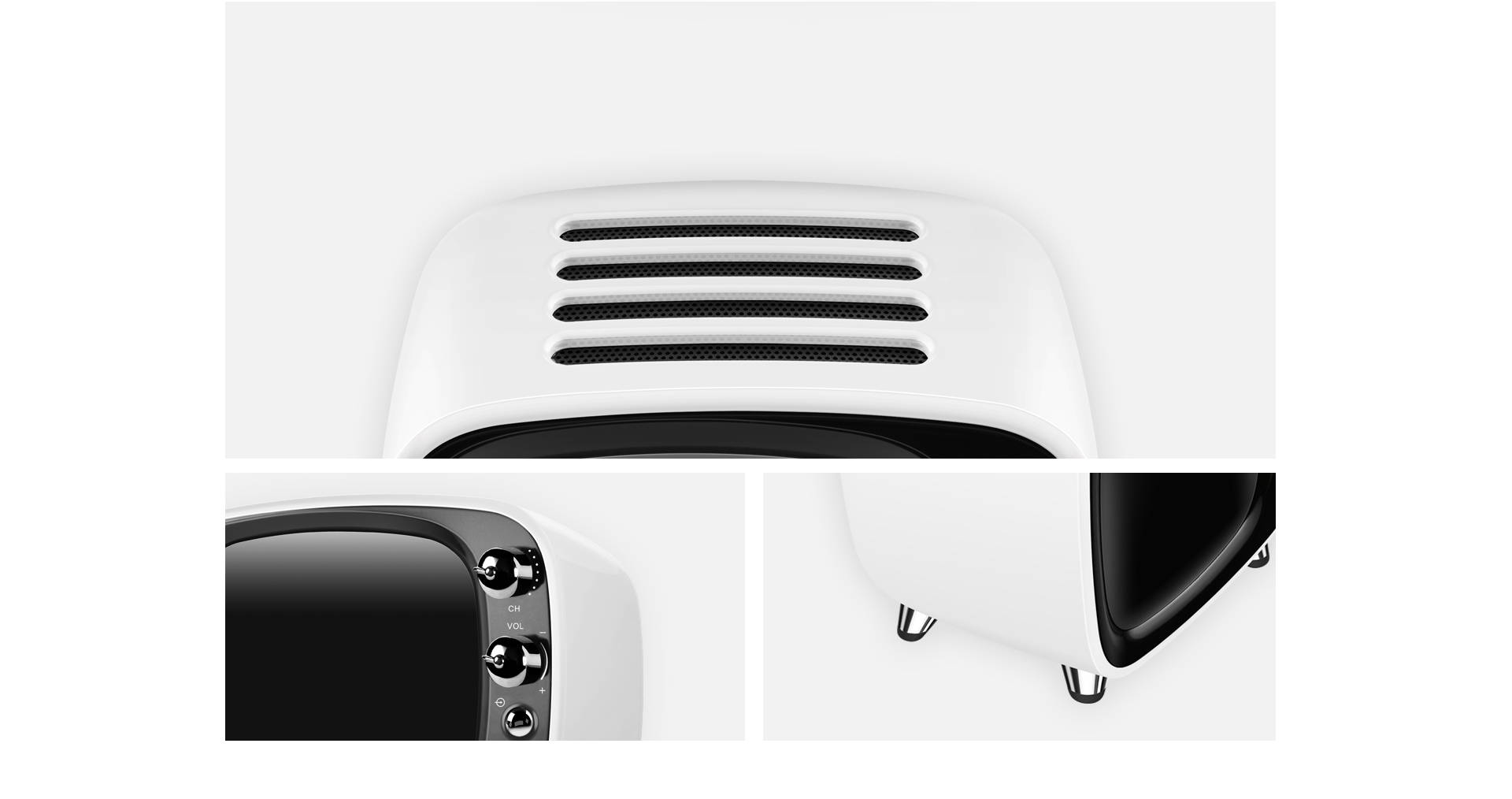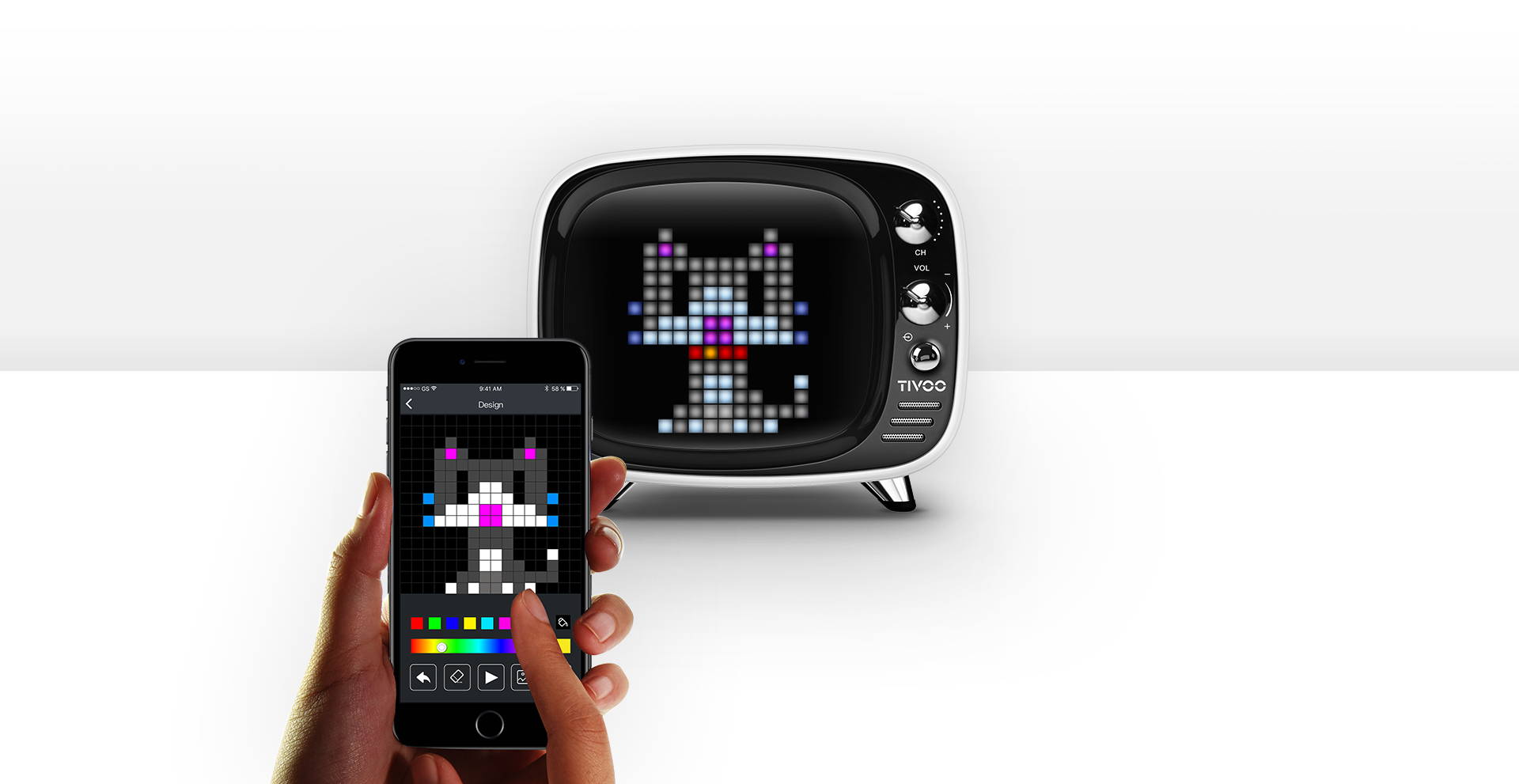 Creating pixel art has never been easier.
Upload and share your pixel art creation.
For the true music enthusiasts,
create and remix with the professional DJ mixer.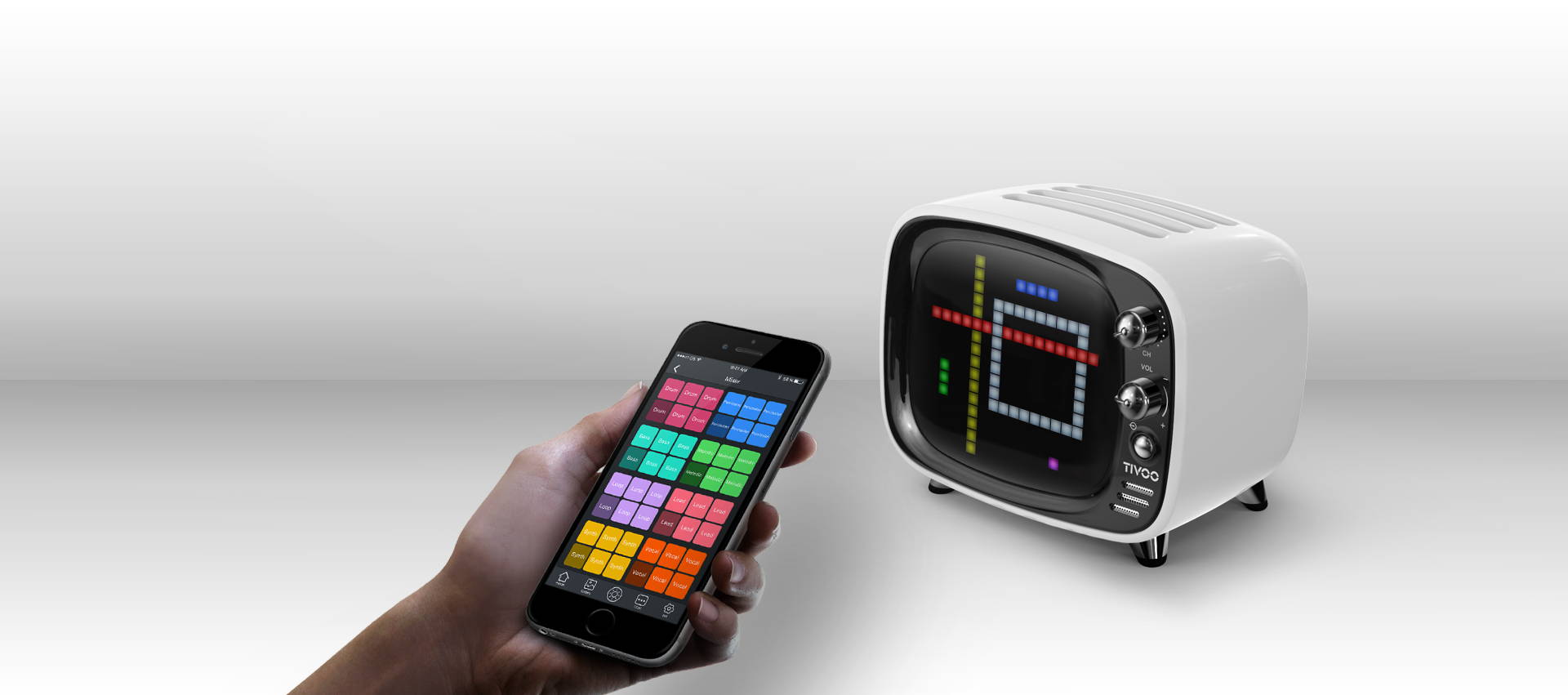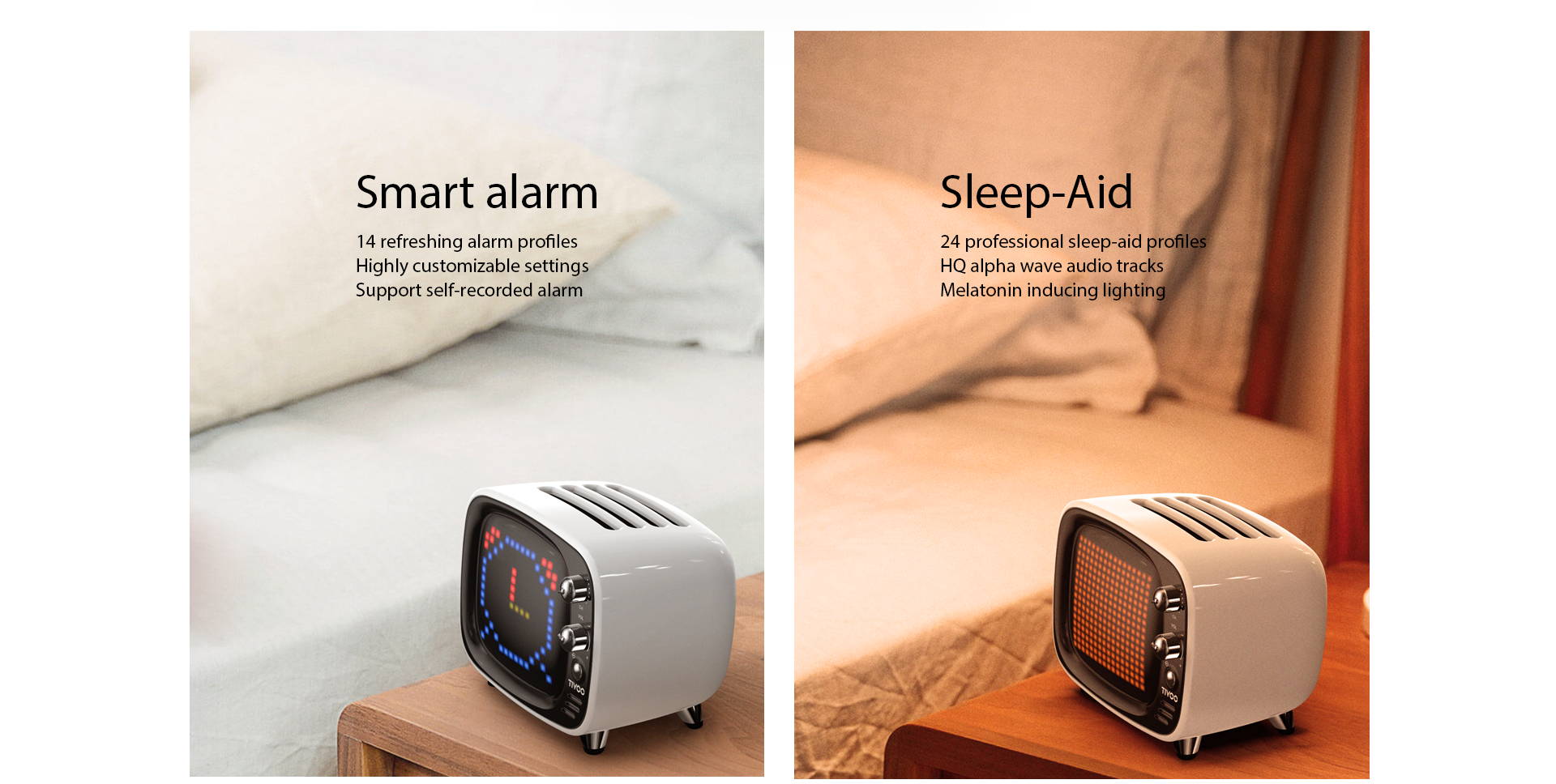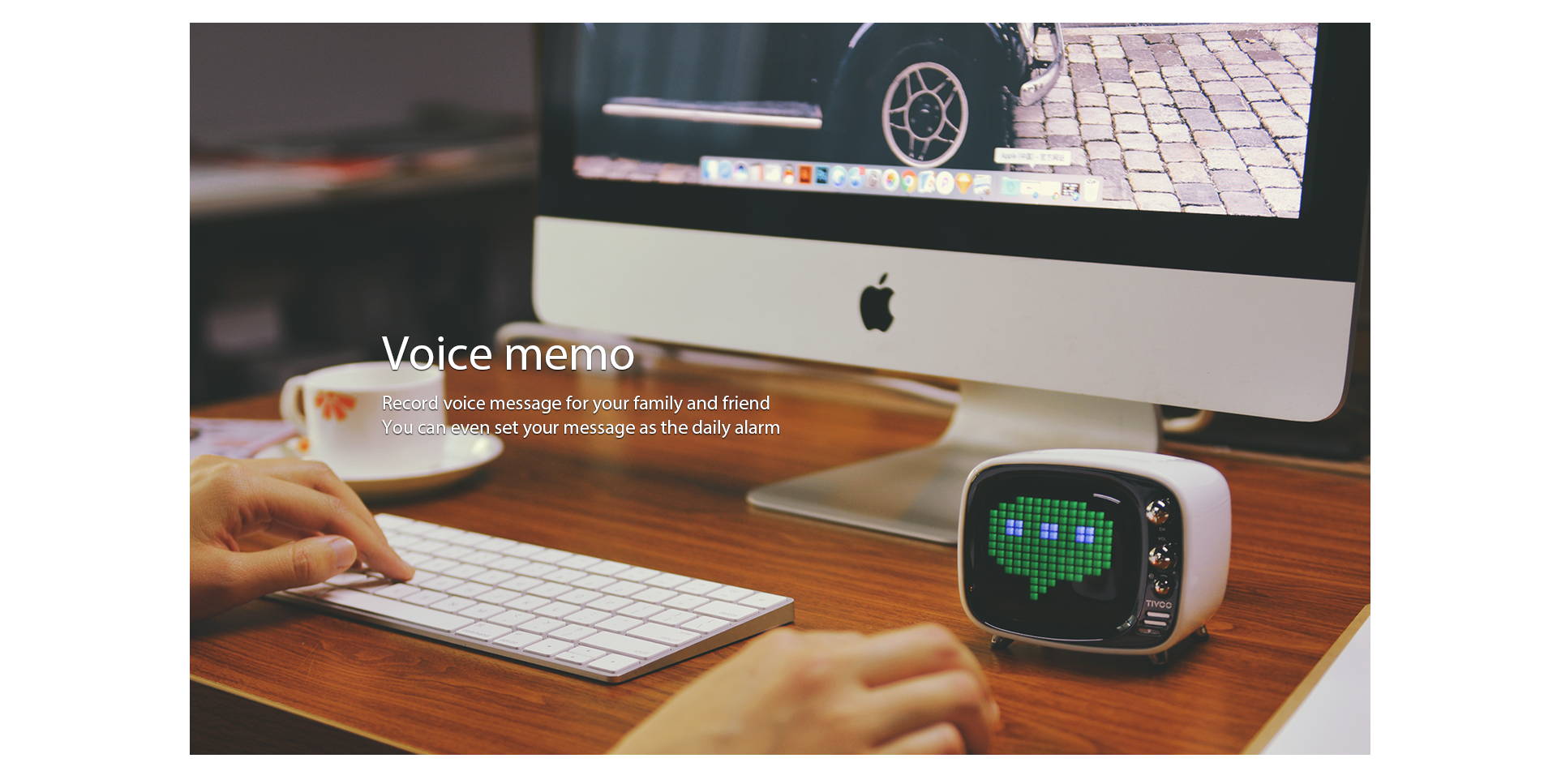 Social Media Notifications
When you receive a message or notification,
Tivoo Max will flash the corresponding logo to inform you.